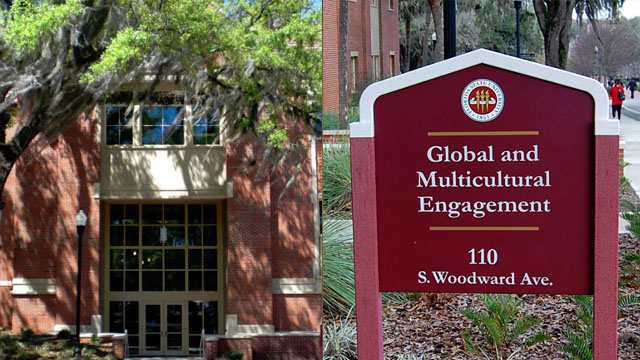 Globe and Multicultural Engagement Building
The Globe
Welcome to the Global and Multicultural Engagement Building or The Globe:
The Globe primarily provides office space for staff for two Division of Student Affairs departments:
However, this LEED-GOLD certified green building was also designed to promote student engagement and interaction among diverse groups within the university community. Therefore, FSU departments and registered student organizations can use the various spaces at the Globe.
The Globe is committed to responsible freedom and civil dialogue, as well as to justice and public order, representing all students' rights and interests. We support events that are culturally sensitive and focus on issues that are non-offensive to one or more groups of students.